NOTICE: Experienced Educators summer residency classes on campus July 6th-19th
With eight concentrations and a delivery model that suits your busy life, AUNE's MEd for working teachers celebrates the professional learning paths of experienced teachers. At AUNE, you choose a concentration that feeds your passion for teaching and supports the career path you envision.
What do our students have to say? Listen to our students  talk about why they came to AUNE.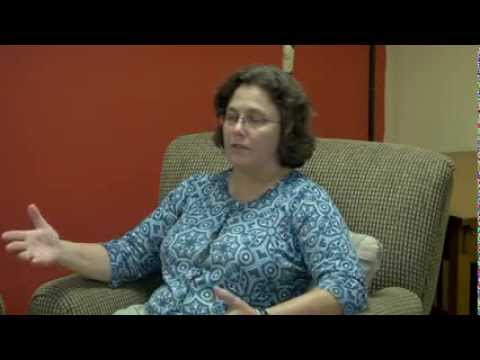 Study online in fall and spring, recharge on campus in the summer.
Online courses during the school year give you the flexibility your schedule demands. Face-to-face classes for one or two weeks in the summer give you the reflection time and professional community you crave.
Apply what you learn immediately.
Put your studies to work in your classroom. Three practicums bring AUNE faculty into your classroom for personal advising.
Choose a concentration that expands your career options.
Next-Generation Learning Using Technology
High-tech tools are here to stay. Learn how to choose the technology that best serves your learning outcomes and how to help your students and school make wise, new-tool choices.
Educating for Sustainability 
Be part of the green revolution in education. Make sustainability a theme in your classroom or become a curriculum specialist or sustainability coordinator.
Teacher Leadership 
Our Teacher Leadership program meets cutting-edge standards in the field, giving you both the skills and the credentials to transform your school from the inside out.
Autism Spectrum Disorders
Fill the growing demand for teachers with autism spectrum training. Earn a MEd with an Autism Spectrum Disorders certificate.
Applied Behavioral Analysis 
Combine a MEd and an Applied Behavioral Analysis (ABA) certificate with this concentration.
Self-Designed Concentration
Think outside the box. Create a unique program from courses throughout the department and the University to meet your individual goals.
Problem-Based Learning Using Critical Skills
Develop a cohesive approach to educational challenges such as how to align curricula with state and district learning frameworks or how to design real-world, problem-based learning experiences.
Principal Certification
(Post Master's Certificate or MEd Program)
Focus on student-centered learning, family and community connections and collaborative governance to gain the tools you need to lead change.
Program Delivery
Begin in January or May
19 months, 5 semester, 33-credit degree program
1-2 weeks on campus each summer
5 online classes
3 semesters of practicum work at your school or workplace
Antioch University New England is fully accredited by the Higher Learning Commission.