With eight concentrations and a delivery model that suits your busy life, AUNE's MEd for working teachers celebrates the professional learning paths of experienced teachers. At AUNE, choose a concentration that feeds your passion for teaching and supports the career path you envision.
What do our students have to say? Listen to our students  talk about why they came to AUNE.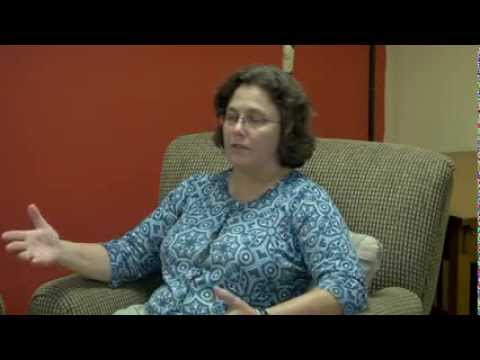 Study Online in the Fall and Spring | Recharge on Campus in the Summer
Online courses during the school year give you the flexibility your schedule demands. Face-to-face classes for one or two weeks in the summer give you the reflection time and professional community you crave.
Apply What You Learn Immediately
Put your studies to work in your classroom. Three practicums bring AUNE faculty into your classroom for personal advising.
Choose a Concentration That Expands Your Career Options
Problem-Based Learning Using Critical Skills
You know your students learn best by doing! Don't give up creative teaching to meet new standards. Fire up your classroom with complex, interesting, real-world learning opportunities that authentically boost student motivation and achievement.  Integrate technology and develop quality assessment tools to document student success.  The Critical Skills Classroom has everything you need to bring your classroom back to life!

Educational Technology
Using technology in the classroom isn't just about mastering the latest tools, it's about building communities, enabling fantastic projects, and empowering teachers and learners to bring their visions to life! Add a technology degree to your resume and help transform our schools from the inside out!
Educating for Sustainability 
Be part of the green revolution in education. Make sustainability a theme in your classroom or become a curriculum specialist or sustainability coordinator.
Mindfulness for Educators Graduate Certificate
Whether you work in a pre-school, a graduate school or anything in between, this year-long, fully on-line program is for educators interested in deepening their own practice and exploring and applying mindfulness-based approaches in their teaching or work context.
Mindfulness for Educators MEd
For educators who want to be part of the mindfulness in education movement at a leadership level, this program offers a unique curriculum. Here you will find support and guidance to deepen your own mindfulness practice, develop an understanding of the history and contexts of mindfulness-based educational approaches and develop your own projects and applications while you study.
Autism Spectrum Disorders
For regular classroom teachers, special educators,  and other educational professionals who want to improve their ability support and provide high quality learning opportunities for their students who are on the autism spectrum.
In coordination with our Department of Applied Psychology, we offer an MEd added to the Certificate in Autism Spectrum Disorders. This program attracts classroom teachers, special educators, parents and nonschool-based educators of all types. Whether you want to be a better advocate for your child, provide support services for children on the spectrum or learn more about how to support these diverse learners in your classroom, this program can get you started.
Self-Designed Concentration
Think outside the box. Create a unique program from courses throughout the department and the University to meet your individual goals.
Principal Certification (Post Master's Certificate or MEd Program)
Our program has a unique focus on developing strong facilitative leaders for public, private and international schools.  We are looking for candidates who are committed to transforming schools into vibrant, community-embedded learning organizations, designed around the values of equitable educational outcomes, democratic practice, and student agency.
Program Delivery
Begin in January or May
19 months, 5 semester, 33-credit degree program
1-2 weeks on campus each summer
5 online classes
3 semesters of practicum work at your school or workplace
Antioch University New England is fully accredited by the Higher Learning Commission.