Department News
Dates Announced for AUNE's 2016 "In Bloom" Nature-Based Early Childhood Ed. Conferences
Educational Book by AUNE Trustee Lauded as Outstanding Academic Title
Department Events
Feb
18
Thu
2016
Teacher Education Visiting Day | Admissions Event for Prospective Students
Feb 18 @ 11:00 am – 3:00 pm
VISITING DAY!
Spend the day meeting with faculty, talking with students, visiting classes, and touring the campus.
Mar
15
Tue
2016
Experienced Educators Info Session | Admissions Event for Prospective Students
Mar 15 @ 4:00 pm – 6:00 pm
INFORMATION SESSION!
Join us on campus for a presentation about the program and an opportunity to meet faculty.
Mar
26
Sat
2016
In Bloom in Maine: Promising Practices in Nature-based Early Childhood Education
Our first 2016 conference, In Bloom: Promising Practices in Nature-based Early Childhood Education will take us north to the Maine coast in early Spring. In mid-May, for the fifth year now, we will convene at Antioch University New England, and in June, for the second time at Shelburne Farms in Vermont.
Save your date for the conference that fits your schedule/location best!
Open a Conference Brochure pdf  here.
Register Here for In Bloom in Maine.
9:00 am Opening Circle
9:15–10:15  Morning Keynote
Why 21st Century Children Need Nature
David Sobel, Antioch University New England
The original kindergarten–the children's garden–conceived by German educator Friedrich Froebel in the 19th century, was a place where children learned through play, often in nature. That idea is fast eroding. Children aren't playing in the garden anymore; instead they're filling in bubbles on worksheets. The new movement of nature-based early childhood education can reverse that trend. There are thousands of forest kindergartens throughout Europe and new programs opening every month in North America. Let's examine the promise of this healthy approach towards living and learning outdoors with young children.
David Sobel is Senior Faculty in the Department of Education at Antioch University New England. He is the author of the newly released Nature Preschools and Forest Kindergartens: The Handbook for Outdoor Learning. He serves as a professional development and place-based education curriculum consultant to schools throughout the country and has been a guest speaker and workshop leader for a variety of school and environmental organizations.
Morning Workshops:
Cooking and Eating Outdoors with Children, Martha Coombs, Seacoast Waldorf School
In this workshop you will learn four easy kid friendly foods to cook over an open fire in your outdoor classroom. (I am not talking about s'mores!) While the teachers tend the fire, the children can build the fire, gather wood, saw wood and prep the food. My kindergarten ate outdoors until just before Thanksgiving break and we intend to continue cooking out all  year! If we have the weather, we will continue to eat out!
I use simple pots, pans and utensils that can be purchased at any department store, outdoor store, or thrift store! We will talk about different fire pit set ups, permits, and ways to ensure safety. Wear your outdoor work clothes for this hands on experience!
Forest Classrooms in a Modern World, Dawn Jenkins, Eyes of the World Discovery Center
In a world of testing, objectives, and social media, how can "playing in the woods" fit in and prepare children for public Kindergarten. In this workshop you will learn how to integrate Kindergarten-ready skills into a child-led outdoor program. You will also learn how to use facebook as a powerful and fun way to communicate with parents and keep them fully engaged with your program.
The Yucky and the Dangerous: Risk Management in Nature-based Early Childhood, Anne Stires, Juniper Hill School
Poisin Ivy + Berries + Mushrooms + Feathers + Bones + Slush + Dead Animals + Mud + Ticks + Water + Trees = Excited Children & Nervous Parents!
As soon as children enter the natural world, whether as classroom or play space, they discover and explore. They are sure to come across biting insects, poisonous berries, dead animals, mud and all the exciting loose parts that make up their world. Our job, as guides and educators, is to help support their development by allowing for safe and appropriate explorations of these materials. Children are naturally drawn to what is yucky and dangerous because they need to make sense of their world.
As the adults in their lives, we have a choice: to make them fearful and worried, or to increase their knowledge base through play first and information next. The latter increases children's confidence and resilience. Explore the "Yucky and the Dangerous" with hands-on outdoor activities for children and through role playing conversations with parents.
Defining Integrity and Stewardship in Nature Alongside Young Children, Julie Perkins and Aja Stephan, The Friends School of Portland
In daily adventures in the woods, we find ourselves grappling with the disconnect between freedom of forest play and teaching respect and preservation of the natural environment. We've invited our community to problem solve some of our queries. Through small group discourse, role playing, and brainstorming, we will attempt to unpack some of the important questions that have come up for us during this work, such as . . .
How do we create a framework that both supports and balances children's exploration, discovery, and magical play while integrating the ideas of Leave No Trace, environmental integrity, and teach respect for all living things?
How do you cultivate a culture of stewardship for the wilderness both in keeping it wild and user-friendly?
The Magic and Mysticism of Fairy Houses
Kelly Averill, Bowdoin College Children's Center
Come enter the whimsical world of fairies! Fairy houses are a way to bring magic and mysticism into the natural world. There's so much more to the lore than just building. Learn how to create the atmosphere for capturing the imagination of young children and enticing them to want to build these elaborate houses. Take part in a variety of seasonal songs and verses that introduce the fairies that inhabit the woods. Watch the fairies come to life through an oral story. Learn how to create beautiful invitations in the outdoors for young children to build these little wonders. Discussion on the value of fairy houses, and how to make the enchantment happen at your center, encouraged!
Lunch Hour
Story and Tour of Eyes of the World Discovery Center
Ramble some of the 27 acres of forest and outdoor, indoor and secret classrooms of Eyes of the World Discovery Center. Led by Dawn Jenkins, Director.
Afternoon Keynote:
Following Chipmunks and Feeding the Fire: How Nature-based Curriculum Unfolds

Ellen Doris, Antioch University New England and
 Anne Stires, Juniper Hill School for Place-based Education
Ellen Doris is a faculty member in the Department of Education at Antioch University New England. Ellen has served as an early childhood and elementary teacher and administrator, consultant, museum, and outdoor educator. Her books include Doing What Scientists Do,  for teachers, and Life at the Top: Discoveries in a Tropical Forest Canopy,  for children.
Anne Stires is the founder, director, and lead teacher of Juniper Hill School in Alna, Maine. She has worked with AUNE on the In Bloom conferences since their beginnings, and serves as an adjunct faculty with the Nature-based Early Childhood Certificate Program. Se is a contributing author to Nature Preschools and Forest Kindergartens: The Handbook for Outdoor Learning.
Afternoon Workshops:
Animal Forms: Movement and Pretend Play, Debbie Lyons, Merrohawke Nature School
Let's go outside and play! We'll be on the move during this entirely outdoors workshop as we explore imaginative play by way of animal forms. As a core routine of nature connection, embodying animal forms deepens our connection to nature by building naturalist and tracking skills. Through games, stories, and conversation, we'll model and scaffold age-appropriate ways to utilize animal forms to keep kids warm in cold weather without a fire, while firing up within them a meaningful connection to the outdoors.
One Day, Every Week, All Year, Outdoors:  Eliza Minnucci & Meg Teachout, Ottaquechee School
Eliza and Meg will take you through a sample day in their public school Forest Kindergarten program. Learn the rhythms and routines they've developed to provide students with teacher directed and independent exploration time in a wild space. Participate in outdoor science, math, and literacy activities and have a chance to learn how you too might implement a one-day-per-week Forest program in your school. We'll spend the session outdoors, just as we do with our students. We'll also make time to describe how we fund our program and to answer your questions about getting started in your educational setting. Bring your enthusiasm for the outdoors and clothing appropriate for the weather.
Adventures/Literacy in the Forest, Jessica Labbe, Eyes of the World Discovery Center
Take an adventure and see Kittery's own Roger's Park through the eyes of the child. Learn about implementing a child-led curriculum that includes building literacy and language skills in the outdoor setting. On this adventure we will build a connection between nurturing a child's self awareness and autonomy with other important life skills. Jessica will discuss how to create a peaceful and nurturing learning environment in an outdoor setting while enriching play with literacy and language development for young children. As we will be hiking and involved in some adventure play, please be sure to bring weather appropriate clothing and footwear.
Math All Around Us, Karen First and Leah Robbins, Ipswich River Nature Preschool
The outdoors is rich with opportunities to explore numbers, spatial relationships, shapes, patterns and measurement. Participants will use math to deepen their observation skills on a nature walk. We'll play outdoor math games and use natural materials to "mess about" with math concepts. Connections between math, literacy, and science happen naturally in thoughtful early childhood programs. How can we use the outdoors to strengthen these connections? Teachers from Ipswich River Nature Preschool will share learning stories of how their natural areas provoke math talk and expand mathematical thinking for young children.
Bringing Nature Home, Kim Sanders, Maine Audubon
In every schoolyard and garden lies rich opportunity for children to build understanding and connections around how wildlife is affected by seasonal changes. This workshop will introduce and demonstrate ways to build children's scientific knowledge around observable relationships and patterns in the natural world, with an emphasis on the basic needs of all living things. We will engage in the scientific process ourselves as we explore the life cycles and food chains immediately around us. Specifics include how and what to plant to attract native insects, birds, and other wildlife to your chosen site, and what kinds of ongoing activities can sustain this discovery and development.
3:50 – 4:00 Closing Circle
Questions about the conferences should be directed to Peg Smeltz, 603-283-2301, msmeltz@antioch.edu
Subscribe to filtered calendar
Creative. Engaging. Insightful. Our teacher education programs are deeply rooted in progressive education. With options for both current and future teachers, our small class sizes, hands-on learning approach, and emphasis on social responsibility underscore each program.
Get Your MEd and Teacher Certification
Earn your MEd in Elementary/Early Childhood education in 16 months and become a teacher who actively engages children in meaningful relevant learning. Our focus on integrated learning will help you bring the richness of your life experiences to the art of teaching children. Help students develop the capacity to shape their own lives as well as the communities they live in. Learn more about Elementary, Early Childhood, and Special Education Certifications, and our concentrations in Arts and Humanities and Science and Environmental Education.
MEd for Working Teachers
Whether you've been teaching two years or two decades, the Experienced Educators program has options to help you move to the next phase of your career. We are committed to the professional growth of teachers through reflective practice and collaboration. Share our deep commitment to creating equitable and joyful spaces of learning for children and adults alike. Study online during the school year and on-campus for 2 weeks each summer. Learn more about the Experienced Educators program.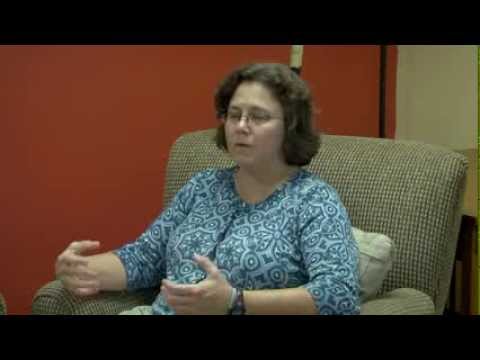 Waldorf Teacher Education
Our Waldorf teacher education programs are based on the educational philosophy of Rudolf Steiner. Our internationally renowned faculty are passionate about guiding students to become teachers that educate the whole child  heart, hands, and head because they themselves experienced its remarkable results through many years of teaching children in the classroom. Learn more about our Waldorf programs.
Science Teacher Certification
In addition, AUNE's Environmental Studies Department offers a teacher certification program for those who want to teach middle or high school science. Learn more about Science Teacher Certification.
Our students are the greatest strength of our education programs. Their idealism, diverse backgrounds and experience, work ethic, and deep commitment to change and social justice all have a profound impact on the teaching and learning, on the culture of our department, and on the schools in which they work. Peter Eppig, Faculty
Our convenient, affordable programs are designed to meet your needs regardless of where you are on your professional path. For more information about our education programs, please contact Laura Andrews, Director of Admissions, at 603-283-2131.