Department News
New Program | Waldorf Administration and Leadership Development
Dr. Torin Finser, Nationally Known Expert in Waldorf Education, to Hold California Book Tour
Department Events
Mar
5
Thu
2015
Green Schools National Conference

@ Virginia Beach Convention Center
Mar 5 @ 8:00 am – Mar 6 @ 1:15 pm
The Green Schools National Network has created a "culture of collaboration," as a result of year-round networking and partnerships, and through an annual national conference. We bring together like-minded people committed to the creation and support of healthy, green and sustainable schools.
As the only national conference bringing together experts and stakeholders to influence sustainability throughout K-12 schools and school districts, the annual Green Schools National Conference has grown in terms of attendance and scope. Colleagues who share their passion and offer their own green schools experiences are put together in a true collaborative event with thought leaders and early adopters of green school best practices. Attendees are passionate about transforming schools and the way they operate. The annual conference is designed to allow attendees to learn about creative strategies for success and to take home real-life tools that can transform schools.
Our recent conference in Sacramento continued our modus operandi in planning these annual events. Our planning process not only attracts 'green' advocates from across the country, but we work to include local green school representatives, advocates, and support organizations based in and around the conference venue. In California, we worked closely with HealthCorps and the Collaborative for High Performance Schools in developing programming and showcasing success stories that would inspire and motivate conferees.
Mar
17
Tue
2015
In Bloom in Boston: Nature-based Early Childhood Education

@ Boston Nature Center
Mar 17 @ 9:00 am – 4:00 pm
You're invited to our fourth year of In Bloom conferences. We'll be on our home ground at Antioch University New England on Thursday, May 14. In addition, we'll convene exemplary early childhood educators from downtown to down on the farm in Boston on Tuesday, March 17, in New Haven, Connecticut, on Saturday, April 25, and Shelburne, Vermont, on Wednesday, June 10. Each conference will have unique nationally (and internationally) recognized keynote speakers and unique workshops by local practitioners. All events will focus on the educational and health benefits of being outside with children.
Nature preschools and forest kindergartens have flourished in Scandinavia, the United Kingdom and Europe since the 1960s. In the last few decades they've started to take root throughout New England. Public school kindergartens in Vermont are spending one full day a week in the deep woods on Forest Fridays. Preschoolers are exploring naturalized play yards in New Haven. Children climb trees, make mudpies, whittle sticks, take care of animals AND expand their vocabularies, do real math, conduct investigations and develop resilience in nature-based programs. Come to one of the 2015 In Bloom conferences and learn from cutting edge educators who are redefining what's possible in early childhood education.
---
Cost Details:
Regular rate: $75
Reduced rate of $50 (each) for:
Group of 3 or more from same organization
Antioch alum
Mass Audubon staff
---
---
8:15-9:00 Registration Check-In
9:00 – 9:15 Opening Circle
9:15-10:15 Morning Keynote: Ken Finch
Nature Play: Risky Business?
Strongly rooted in both research and emotion, the nature play movement is growing rapidly. Yet significant challenges remain, including difficult questions of effectiveness and the vexing fears of risk. Veteran environmental educator Ken Finch will lead us through a light-hearted review of the powerful purposes of nature play. He'll then explore its risks and related worries, with suggestions of how we can address common concerns about injuries and liability. Ken will also introduce a different type of risk: that some approaches to nature play may be falling short of our hopes.
---
10:15-12:00  Morning Workshops
(Participants will choose one workshop in this time frame.)
Eeeuwe! What's that Smell?      Ruthie Ireland
Exploring the Sensory Delights of Mud Season with Young Children
March is a great season to be a curious outdoor explorer. Spring's first wildflowers are waking up, sap is flowing in maple trees, and mud is abundant. Using our five-senses tool kit, we will explore some of March's finest offerings – from skunk cabbage to maple sap to clay. Learn activities and techniques to bring into your classrooms and nature-based settings. Join in a sensory quest into magical mud season!
Initiating Inquiry      Kris Scopinich
When exploring the natural world, science is all around. But where do you start with a group of young learners? Sometimes it's best to start with children's curiosity and other times you may begin your explorations with activities and tools that help to focus attention and observation. This workshop focuses on the "openers" or "inquiry starters" in nature that jumpstart science in the early childhood classroom. We'll explore a variety of materials, activities and topics that you're likely to find in your own educational setting: insects, soil, trees, birds and the changing weather.
Nature in the City Classroom      Keisha Jones
This presentation will focus on how to bring nature into the city classroom. When children are surrounded by the interesting sounds and sights of an exciting city environment, it can be challenging to draw their attention to the elements of nature. In this workshop we will explore ways to simply bring the outdoors in and share the importance of nature with young children. Indoor and outdoor activities will be included.
The Dirt on Dirt      Claire Harris
Urban landscapes may not have meadows and deep woods, but there's usually some good old-fashioned dirt around in which children can get muddy. In this workshop we'll explore the many functions of dirt in learning about the outdoors, the positive aspects of playing in the dirt, and the connections to the natural world and everyday life, even in an urban setting.
Story Telling with Nature      Karen First & Polly Pfau
Sharpen your storytelling abilities using nature as inspiration. We will discuss the importance of oral language development to literacy learning and share documentation from early childhood classrooms. The session will include a brief introduction to key ideas, followed by the sharing of story-telling games, techniques for learning stories, the opportunity to make and take story stones, and the sharing of oral stories that contain environmental messages. Teachers will leave with a circle time story to share with their children the next day!
---
12:00-1:00    Lunch
---
1:00-2:00       Afternoon Keynote:                          Jane Hirschi
Planting the Seeds of Change
School gardens and garden-based learning reflect an exciting trend impacting young learners around the country. Frequently run by parent volunteers and dependent on inspired teachers putting in extra hours, garden-based learning has largely by-passed students from high-need, urban public schools. What will it take to make garden-based learning part of every school and available to all children from the time they enter school? Jane will discuss the critical role of teachers in establishing successful integration and share examples from around the country, including CitySprouts.
---
 2:00-3:45       Afternoon Workshops:
(Participants will choose one workshop in this time frame.)
Nature Play with Authentic Nature      Ken Finch
Keynote speaker Ken Finch will facilitate this workshop about the creation of nature play spaces that emphasize natural habitats and elements, augmented by affordable hand-built features. Be ready to share your own opportunities and barriers around nature play in small group discussions. Also come prepared to venture outside–we'll search for 'wild' nature play opportunities on the Nature Center's grounds, and practice analyzing their risks and benefits.
Rough-and-Tumble Play, the Outdoors, and the Young Child      Katie Roberts & Elizabeth Yon
Rough-and-tumble play is important to a young child's physical, social, and cognitive development. However, for many teachers and parents, the nature of that type of play can be hard to embrace. Join teachers from the Forest Gnomes Waldkindergarten as they explore big-body play in early childhood. They will share with you the benefits and challenges of allowing physical play in their outdoor program and how they address parents' concerns and fears. Come with your own observations, reflections and questions, as a portion of the workshop will focus on child guidance strategies and how to create a safe space for rough-and-tumble play in your own programs.
A Natural Partnership      Roberta Udoh & Bo Hoppin
On a tour of the school grounds, Bo and Roberta will share the place-based education and social justice context of Young Achievers Science and Math Pilot School and the faculty commitment to providing natural world and community experiences for even their youngest students. The ongoing connection between preschoolers and the Boston Nature Center and the impact of this natural partnership both in the classroom and in the psyche of the child will receive special focus.
Singing Through the Seasons      Zoe McGrath & Meghan McDermott
Take a deeper look at seasonal songs and circles and how they connect to nature and curriculum throughout the day and the year. In this workshop, you will learn seasonal circles that can be used in your classroom to bring in movement, rich language, literacy skills, rhythm and a deep connection to nature. You will leave with nature songs, finger plays and games that can be used throughout the day and year to connect with all areas of curriculum, including cooking and baking songs, gardening songs, cleaning songs, working songs, transition songs and songs for play.
Gardening, Worm Bins, and the Curriculum      Sharon Higgins
Gardening with young children is not difficult, and you don't have to be a gardener yourself to effectively bring children into gardening and gardening into the science, reading and math curriculum. Participants will learn how to start and maintain a simple worm bin, how to use the worm bin and gardens for scientific investigations, and lots of other practical skills for gardening with preschoolers.
---
3:45-4:00       Closing Circle
---
Optional Evening Program
5:00-7:00       Invitation to Visit the Gnome Home


Location: Natick Community Organic Farm, Natick, MA
---
Mar
24
Tue
2015
Experienced Educators Info Session

@ Antioch University New England
Mar 24 @ 4:00 pm – 6:00 pm
Information Sessions are two-hour presentations providing information about the programs. They give you a chance to meet faculty and to have your questions answered in an informal atmosphere.
Subscribe to filtered calendar
Creative. Engaging. Insightful. Our teacher education programs are deeply rooted in progressive education. With options for both current and future teachers, our small class sizes, hands-on learning approach, and emphasis on social responsibility underscore each program.
Get Your MEd and Teacher Certification
Earn your MEd in Elementary/Early Childhood education in 16 months and become a teacher who actively engages children in meaningful relevant learning. Our focus on integrated learning will help you bring the richness of your life experiences to the art of teaching children. Help students develop the capacity to shape their own lives as well as the communities they live in. Learn more about Elementary, Early Childhood, and Special Education Certifications, and our concentrations in Arts and Humanities and Science and Environmental Education.
MEd for Working Teachers
Whether you've been teaching two years or two decades, the Experienced Educators program has options to help you move to the next phase of your career. We are committed to the professional growth of teachers through reflective practice and collaboration. Share our deep commitment to creating equitable and joyful spaces of learning for children and adults alike. Study online during the school year and on-campus for 2 weeks each summer. Learn more about the Experienced Educators program.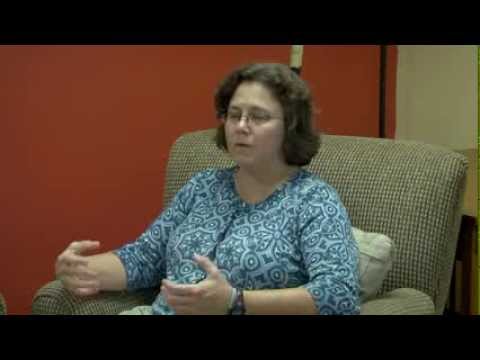 Waldorf Teacher Education
Our Waldorf teacher education programs are based on the educational philosophy of Rudolf Steiner. Our internationally renowned faculty are passionate about guiding students to become teachers that educate the whole child  heart, hands, and head because they themselves experienced its remarkable results through many years of teaching children in the classroom. Learn more about our Waldorf programs.
Science Teacher Certification
In addition, AUNE's Environmental Studies Department offers a teacher certification program for those who want to teach middle or high school science. Learn more about Science Teacher Certification.
Our students are the greatest strength of our education programs. Their idealism, diverse backgrounds and experience, work ethic, and deep commitment to change and social justice all have a profound impact on the teaching and learning, on the culture of our department, and on the schools in which they work. Peter Eppig, Faculty
Our convenient, affordable programs are designed to meet your needs regardless of where you are on your professional path. For more information about our education programs, please contact Laura Andrews, Director of Admissions, at 603-283-2131.