Department News
Dr. Torin Finser's Latest Book, Leadership Development – Change from the Inside Out, Published by Steiner Books
AUNE Alumna's Article on Place-Based Education Published in "Education Leadership"
Department Events
May
12
Thu
2016
In Bloom in Keene: Promising Practices in Nature-based Early Childhood Education
In Bloom in Keene: Promising Practices in Nature-based Early Childhood Education
Thursday, May 12, 2016
9:00 am – 4:00 pm
Please join us for our fifth In Bloom in Keene: Promising Practices in Nature-based Early Childhood Education conference! If you're busy on May 12, there are two additional In Bloom conferences in New England this Spring. We will be gathering with a number of innovative Maine early childhood educators in Kittery on Saturday, March 26 for our first conference at the Eyes of the World Discovery Center. And our second In Bloom in Vermont conference will convene exemplary early childhood educators from downtown to down on the farm at Shelburne Farms on Monday, June 13. Then spread the word to your West Coast friends to keep their eyes open for In Bloom in Santa Barbara in October. Each conference will feature unique nationally recognized keynote speakers and workshops by local practitioners. All events will focus on the educational and health benefits of being in the natural world with children.
Open a Conference Brochure pdf  here.
9:00 am Opening Circle
9:15–10:15  Morning Keynote
Balanced and Barefoot: Why Outdoor Play is Important

Angela Hanscom, TimberNook Inc.

As we continue to decrease children's time and space to move and play outdoors, we see a simultaneous rise in the number of children presenting with sensory and motor deficits. Classroom teachers note more and more children having trouble with attention: kids fall out of their seats, move clumsily, and act aggressive during playground games. How can we reverse this alarming trend of sensory and motor issues in children? How can we ensure that children are fully engaging their bodies, minds and all of their senses?
Using the same philosophy that lies at the heart of her popular TimberNook program—that nature is the ultimate sensory experience, and that psychological and physical health improves for children when they spend time outside on a regular basis—Angela Hanscom offers strategies to help children thrive in outdoor environments using a therapeutic approach to outdoor play.

Angela Hanscom is a pediatric therapist and the founder of
TimberNook, an internationally recognized program in the United States and New Zealand. She frequently contributes to the Washington Post about the importance of outdoor play and movement, and her new book, Balanced & Barefoot: How Unrestricted Outdoor Play Makes for Strong, Confident, and Capable Children, will soon be published by New Harbinger.
Morning Workshops
Integrating the School Garden into Your Curriculum
Jenny Ettelson Coy, The Common School, Amherst, Massachusetts
Children Who Challenge Us, Liza Lowe, Wild Roots Nature School at Stonewall Farm, Keene, New Hampshire
Caterpillars All Around, Sam Jaffe and Liz Kautz, The Caterpillar Lab, Keene, New Hampshire
Stick Play: The Power of Imagination, Anne Stires, Juniper Hill School for Place-based Education, Alna, Maine
Art In Nature, Jenn Murphy, New Hingham Regional Elementary School, Chesterfield, Massachusetts
1:00 – 2:00 pm  Afternoon Keynote
Nature Play: Risky Business
Ken Finch, Founder, Green Hearts Institute for Nature in Childhood

Strongly rooted in both research and emotion, the nature play movement has grown rapidly. Yet significant challenges remain, including difficult questions of effectiveness and the vexing fears of risk. Veteran environmental educator Ken Finch will consider the ranging benefits of nature play, from immediate opportunities for children to the formation of lifelong conservation values. He'll also explore its risks, and suggest ways to address common concerns about injuries and liability.
Afternoon Workshops
Mudsuits & Mittens
Ellen Martyn & Kat Ellison, Marlboro School, Marlboro, VT
Unveiling the Therapeutic Potential of Outdoor Classrooms
Angela Hanscom, Timbernook, Inc., Barrington, NH
Caring for Caterpillars
Sam Jaffee & Liz Kautz, The Caterpillar Lab, Keene NH
Interconnections: A Natural History Exploration for Educators
Ted Watt, Naturalist, Hitchcock Center for Environment, Amherst, MA
All the Wood's a Stage: Cultivating Your Inner Storyteller
Melissa Blake, Ithaca Forest Preschool, Ithaca, NY
Co-Sponsors:
Jun
13
Mon
2016
In Bloom in Vermont: Promising Practices in Nature-based Early Childhood Education
In Bloom in Vermont: Promising Practices in Nature-based Early Childhood Education
After hosting two Spring In Bloom conferences in Maine and New Hampshire we travel to Vermont. On Monday, June 13, we'll convene exemplary Vermont early childhood educators from downtown to down on the farm for In Bloom in Vermont. Please also tell any West Coast friends to keep their eyes open for In Bloom in Santa Barbara on November 5, 2016. Each conference will feature unique nationally recognized keynote speakers and workshops by local practitioners. All events will focus on the educational and health benefits of children being in the natural world.
9:00 am Opening Circle
9:15–10:15  Morning Keynote
Early Childhood Environmental Education: Policy Progress with an Eye Toward the Future
Linda Rhoads, Alliance for Childhood, Annapolis, MD
Yes, a policy overview can be exciting! With a growing emphasis on the importance of early childhood education, what are the implications for outdoor and environmental education for young children? There is energy and momentum to support getting little ones outside and Linda will share her perspective on the national policy landscape; the implications on practice, and opportunities for nature-based early childhood programs to have a voice in the conversation.
Linda Rhoads has worked to promote the value of outdoor and environmental education for more than fifteen years. In a variety of roles, she has led successful advocacy campaigns resulting in the passage of bipartisan education legislation at both the state and federal levels. These policy successes were due in large part to her leadership through regional workshops, summits and one-on-one coaching of individuals to strengthen their advocacy skills for greater effectiveness and impact.  Linda is focused on strengthening and empowering adult leaders who are working on creative ways to get kids outdoors.
10:30 am-12:00 noon  Morning Workshops
Patch of Sunlight in a Wood
Joplin James, Shelburne Community School, Shelburne, VT
Why We Build Fires: Cultivating Attention, Observation and Tenderness
Amy Butler, Director of Education, North Branch Nature Center, Montpelier, VT
Nurturing through Nature: Beginning a Nature-based Program at Home, Laura Branca, Little Birch Nature Preschool, Johnson, VT
Where Did My Shadow Go?  Hannah Lindner-Finley, The Gordon School, East Providence, RI
Be Safe, Be Kind, Be Gentle: Cultivating Care and Responsibility Through Authentic Nature Play
Jen Brown,Four Winds Nature Institute, Chittendon, VT and
Joanne Pye, Early Childhood & Special Educator, formerly at Caverly Preschool, Pittsford, VT
1:00 – 2:00 pm  Afternoon Keynote
Helping Heroes: No Hero Too Small
Charles Winkelman, Preschool Teacher, Burlington Children's Space, Burlington, VT

It's a bird . . . it's a plane . . . it's the Helping Heroes! Outfitted with costumes, trash bags, and garden gloves, the Helping Heroes is a child-directed civic-oriented curriculum at Burlington Children's Space. Learn how it came to be, and how building connections between children, teachers, and the Burlington community helped engrain children in their community, giving them a strong sense of purpose. From picking up trash to writing letters to the legislature and saving endangered species, no job is too big or small for the Helping Heroes.
Charles Winkelman received his degree in Early Childhood Education from the University of Vermont in 2011. As a civically and politically minded person, he has worked with many local community organizations to enrich the lives of children. Charles currently serves on the city's library commission and and is the Chair of the Burlington Progressive Party. He resides in Burlington, VT and has spent several years performing improv and standup comedy.
2:15 – 3:45 pm  Afternoon Workshops
Language Development and Nature Education
David Sobel, Antioch University New England
Early Childhood Guidelines for Excellence in Early Childhood Environmental Education
Linda Rhoads, Alliance for Childhood, Annapolis, MD
Giving Community Voice to Our Youngest Citizens through Service Learning
Jed Norris, Shelburne Farms and Charles Winkleman, Burlington Children's Space
Cooking in the Mud Kitchen
Mary Zentara, North Branch Nature Center, Montpelier, VT
Forest Days: One Day, Every Week, All Year, Outside!
Eliza Minnucci and Meg Teachout, Ottauquechee School, Hartford, VT
3:50 – 4:00 pm  Closing Circle
Co-sponsors:

Aug
8
Mon
2016
Critical Skills Institute-Northeast Kingdom
Aug 8 @ 8:00 am – Aug 12 @ 4:00 pm

For Teachers in northern Vermont and northern New Hampshire
This Summer open-enrollment Critical Skills Institute will meet on the following dates:
Monday, August 8 – Friday August 12, 2016
from 8:00am-4:00pm.
A certificate for professional development hours will be provided. Participants may choose to take this weeklong institute for graduate credit for an additional registration fee of $350.
Group discounts are available for 4 or more teachers from the same district.
This course will be held at The Barn at Riverside, 30 Lily Pond Road, Lyndonville, Vermont.
Visit these website links for more information on the Critical Skills Program.
The Critical Skills Classroom
A Critical Skills Institute
Individual Registration–$700 each
Group Rate-for a team of four teachers from the same district–$650 each
Staff at Riverside Academy–$625 each
Subscribe to filtered calendar
Creative. Engaging. Insightful. Our teacher education programs are deeply rooted in progressive education. With options for both current and future teachers, our small class sizes, hands-on learning approach, and emphasis on social responsibility underscore each program.
Get Your MEd and Teacher Certification
Earn your MEd in Elementary/Early Childhood education in 16 months and become a teacher who actively engages children in meaningful relevant learning. Our focus on integrated learning will help you bring the richness of your life experiences to the art of teaching children. Help students develop the capacity to shape their own lives as well as the communities they live in. Learn more about Elementary, Early Childhood, and Special Education Certifications, and our concentrations in Arts and Humanities and Science and Environmental Education.
MEd for Working Teachers
Whether you've been teaching two years or two decades, the Experienced Educators program has options to help you move to the next phase of your career. We are committed to the professional growth of teachers through reflective practice and collaboration. Share our deep commitment to creating equitable and joyful spaces of learning for children and adults alike. Study online during the school year and on-campus for 2 weeks each summer. Learn more about the Experienced Educators program.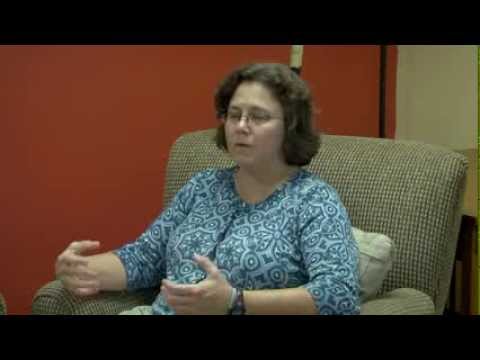 Waldorf Teacher Education
Our Waldorf teacher education programs are based on the educational philosophy of Rudolf Steiner. Our internationally renowned faculty are passionate about guiding students to become teachers that educate the whole child  heart, hands, and head because they themselves experienced its remarkable results through many years of teaching children in the classroom. Learn more about our Waldorf programs.
Science Teacher Certification
In addition, AUNE's Environmental Studies Department offers a teacher certification program for those who want to teach middle or high school science. Learn more about Science Teacher Certification.
Our students are the greatest strength of our education programs. Their idealism, diverse backgrounds and experience, work ethic, and deep commitment to change and social justice all have a profound impact on the teaching and learning, on the culture of our department, and on the schools in which they work. Peter Eppig, Faculty
Our convenient, affordable programs are designed to meet your needs regardless of where you are on your professional path. For more information about our education programs, please contact Laura Andrews, Director of Admissions, at 603-283-2131.