Students in the MBA in Sustainability program complete three credits of practicum work in an area of personal and professional interest, under the guidance of a faculty advisor. The practicum is an independent project in which students!
research areas of interest
identify practicum focus
use project management tools to demonstrate their learning and evolving expertise
present final project to students, faculty, alumni and the community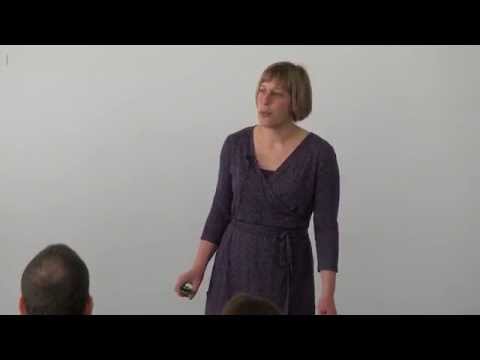 Watch this video and related AUNE videos on YouTube.
MBA students describe their Practicum projects
Strategic networks: the newest and coolest approach to collective impact! Learn how strategic networks will be the way we effectively address the social, economic, and environmental crises of our time.
– Emily Daniels
My practicum study looked at outlining the basic steps for addressing the adaptive challenge of creating sustainable, resilient communities. I learned how community change processes that engage everyone can turn a zero-sum game into one that increases community strength.
– Kimball Cartwright
Social entrepreneurs are driven by the desire to solve a social or environmental challenge, and to do so, they need a strong voice. This practicum explores the power of storytelling to turn values into action, passion into purpose, and to build meaningful connections.
– Rosie Gallant
Career development is usually done in a rather linear fashion. For creative thinkers, a more systemic approach to career development can include information interviews, drawing, mind mapping, and journaling. This practicum focused on helping me find the right path for career and calling.
– Ally King
Water resources are overused and abused across the globe. Analyzing how to leverage investment tools to advocate for the protection of water resources was the focus of my practicum. For my final project, I wrote an article for an investment journal to introduce the concepts of water investment portfolios as a tool for developing sustainable global water resources.
– Jerid Bethke
Social entrepreneurs design businesses that create change in communities, society, and the environment. I was interested to learn about women social entrepreneurs and to explore if there were any common skills, traits, and motivations. I studied multiple case studies and eventually wrote an article about one local woman social entrepreneur, Mary Ann Kristiansen of the Hannah Grimes Center, based in Keene, New Hampshire. While my focus was academic, the outcome was pure inspiration.
– Jan Fiderio
The healthcare industry makes up eighteen percent of the GDP and is a large contributor of greenhouse gases. For my practicum, I formulated a business plan to support the development of a healthcare environmental sustainability certification program at an institution of higher learning in order to increase the competencies of healthcare professionals who work to make their industry more environmentally responsible.
– Hermine Levey-Weston
My practicum details the challenges and high-level solutions to cultivating a sustainable organization. Using sustainability as a catalyst, I created a presentation that provides a template for creating a learning organization capable of adapting to change.
– Michael McCarthy