Mission and Programs
The mission of the Antioch Center for School Renewal is to work with schools and communities to make lasting, positive change in the day to day school experiences of students, educators and families through engaging instruction, reflection, collaboration, and research. ACSR is rooted in four distinctive programs, through which the Center provides a broad range of services for schools:
Outreach Services
To fulfill our mission, the Center provides three main outreach services for schools:
We offer on- and off-site professional development workshops and institutes, customized to meet the unique needs of teachers, schools and communities.
Our School Coaching services create job-embedded professional learning opportunities for teachers that not only adhere to the high standards of Learning Forward, but also represent best practices in adult learning and professional development.
For schools seeking program evaluation services to assess existing programs as a means to improve performance, we provide a team-based and utilization-focused evaluation approach customized to the needs of the individual school client.
Experienced and Innovative Facilitators
ACSR is proud to represent a tradition of "walking our talk" in our programs and services. Our facilitators are able to model pedagogical excellence teaching not only content, but also the process skills needed for instructional success. Our programs are interactive, hands-on, energizing, and unlike any in-service you have experienced before! Meet the faculty.
Meeting the Needs of Our Clients
ACSR clients include the full spectrum of schools: public, independent, and k-12 from all across the geographical, socio-economic, and philosophical continuum. We support schools and districts in need of improvement, schools in restructuring, and schools with very specific needs for change, such as:
technology integration
PBL
competency-based instruction & assessment
instructional improvement
school redesign/ restructuring
schedule revision
service learning
place based learning
professional development master plan creation
integration of 21st Century Skills
assessment
building of professional learning communities
content area coaching

inquiry driven science
arts integration

bullying and harassment response and prevention
visioning
action planning
implementing the Common Core
Let Us Help Your School
We have worked with thousands of educators from over five hundred schools throughout New England and around the world to support the development of classrooms and schools into strong, dynamic learning communities. Teachers and school administrators turn to the Center for help and guidance, support and resources, coaching and consultation, training and professional development to address their pressing issues and worthy aspirations.
Awareness Through the Body–Level One
Two Introductory Sessions
Wednesday, June 24 and Thursday, June 25, 2015
in Durham, New Hampshire
Saturday, June 27 and Sunday, June 28, 2015
at Antioch University New Hampshire, Keene, New Hampshire
In this introductory workshop, participants will have their first contact with the basis of Awareness Through the Body. The themes to be explored are:
Attention and Concentration exercises to direct and focus attention, and to build up the capacity for concentration
Theoretical and practical exploration to come in contact with the different planes of being
Breathing activities to develop awareness of the breath and how breath affects the different parts of the being
Relaxation: exercises to enhance the capacity to consciously enter physical, emotional and mental relaxation
Plates: Introspective exercise that leads the participants to experience the existene of an inner and outer space and helps them to be present in both simultaneously.
Basic Tools of Awareness Through the Body
How to Introduce ATB from Kindergarten on
Monday, June 29, 2015
This one-day workshop introduces the foundational tools of Awareness Through the Body. We explore how to implement ATB with kindergarten age children using games and fun activities. Most of these activities are equally useful for initiating people of whatever age to ATB.
Some of the activities we offer in Awareness Through the Body at kindergarten age are similar to activities offered in the schools through psychomotricity. The significant difference is that the ATB teacher always keeps in mind the principles and goal of ATB. In Awareness Through the Body, there is a clear intention on the part of the leader to facilitate the children's contact with their own inner self.
Through fun exercises and games the children start discovering themselves and learn they can effect changes in themselves and around themselves. They realize also, not in a rational way but through feeling, that they can be in very different states of consciousness, and that each of these states entails very different sensations: the children feel very different when they are concentrated, working in silence as in the "labyrinth" or when they are running and laughing when they "travel to Africa."
At this age children experiment and feel without the need of explanations. Through activities and exercises each child feels and integrates in his/her body the precise sensations that indicate a state of concentration, tranquility, fun, relaxation, self-centering or sharing with others. That is why it is important for the adult facilitator to have their own embodied understanding of the aim of ATB at this level.
The following are some of the objectives of Awareness Through the Body demonstrated in this Basic Tools workshop. All are keys for young children. Most are central to helping all new learners of ATB regardless of age.
Listening for meaning
Self control
Focus and capacity for being present
Alertness of the senses
Freedom and fluidity of movement
Social Skills
Respectful and sensitive body contact with peers
A healthy self image
Trust
Subjective memories for relaxation and tonicity
Imagination and creativity
Curiosity and sense of discovery
Awareness Through the Body –Level Two
Wednesday, July 1, 2015 through Friday, July 3, 2015
This workshop serves two purposes: revisiting, deepening and better integrating the basics of Awareness Through the Body explored in the Introductory workshop. We introduce participants to the following new themes:
Sensory Awareness: exercises to open and refine the senses, and to observe their effects on the different planes of the being
Exploration of Emotions: exercises that help to recognize emotions and their effects on the physical body and to develop a witness attitude towards them
Collective Games: to explore group dynamics and the effects of a group on the individual and vice versa
Awareness of the Physical Structure: exercises to develop awareness and conscious control over the contraction and relaxation in the body.
Awareness Through the Body–Level Three
Sunday, July 5, 2015 through Tuesday, July 7, 2015
In this workshop the participants will explore the principles of Awareness Through the Body and their practical application. They will get an introduction on how to lead an ATB session and how to build up the program in a progressive manner to address the needs of children and the needs of the group. There will be an exploration of various activities.
Structures Setting: A landscape for self-exploration and self-discovery. In this activity the participants move, walk, crawl, slither and climb on top of different types of objects such as ladders, planks, chairs and stools. As this can be physically demanding, people have to be sensitive to their own limitations and those of others.
Sticks: A group activity that consists of simultaneously throwing and catching bamboo sticks. It helps to develop the capacity for being present, the use of peripheral vision and a sense of rhythm. Plates will be revisited to deepen the experience of being in one's "inner and outer space: simultaneously.
Download Articles by ACSR Authors
Flavor of the Month, Laura Thomas, PDK International: Learning on the EDge, September 2013
10 Best Ways to Ensure Bad Professional Learning, Laura Thomas, Education Week, March, 2014
The 'Monster' at the End of the Common Core, Laura Thomas, Education Week, May 2013
Real Community, Laura Thomas, Antiochracy, October 2009
From Experience to Meaning: The Critical Skills Program, Laura Thomas,
Phi Delta Kappan, OCTOBER 2009, Volume 91, Number 2
More Than just the Sum of It's Parts: The Critical Skills Model by Laura Thomas, Phi Lambda Theta, June/ July 2008
A Personal Moment Leads to a Professional Awakening, Laura Thomas, Journal of Staff Development, Spring 2008
In Praise of Reinventing the Wheel, Laura Thomas, Kappan Magazine, April 2008
The Fork Debate, Laura Thomas, Education Week, August 10, 2005
(reprinted as Mission Control- Teacher Magazine, October 1, 2005)
The Buffy Factor, Laura Thomas, Education Week, June 11, 2003
Books
Critical Skills Program Level 1 Coaching Kit The manual used in Level I Institutes designed for the novice Critical Skills teacher. Teachers working with problem-based learning, place based learning, or collaborative learning will also find it an excellent resource.  Topics explored include: experiential learning, the collaborative learning community, learning standards, problem-based learning, coaching, feedback and assessment, and reflection & connection.
$35.00 plus shipping
Critical Skills Program Level 2 Coaching Kit The manual used in Level II Institutes designed for teachers experienced with Critical Skills. A great resource for those ready to move on to the next level, this book is designed to support educators in the process of making new connections and enhancing practice. This volume focuses on advanced applications resulting in the nine characteristics of the critical skills classroom.
$35.00 plus shipping
Critical Skills Program K-3 Coaching Kit A supplemental resource for K-3 teachers with sections on learning community, problems-based learning, and targeting state standards.
$25.00 plus shipping
Assessment in the Critical Skills Classroom A supplemental resource for all levels, focusing on a Critical Skills perspective on assessment as a tool for planning, teaching and learning.  Topics explored include:  what is the critical skills classroom?,  assessment, what we think it is, what it should be, quality criteria, knowing where you want to go, rubrics, reflection, and planning for quality assessment.
$10.00 plus shipping
Critical Skills Poster Sets This set of sixteen posters is suitable for classroom use.  Each focuses on a different element of the Critical Skills model including:  quality criteria, brainstorming, the experiential cycle, the nine characteristics of the critical skills classroom, and the skills and dispositions.
$20.00 plus shipping
Problem Based Service Learning: A Fieldguide for Making a Difference in Higher Education,   Rick Gordon, Ed. This is a practical, user-friendly guide for faculty and others interested in problem based service learning. Various authors discuss: project design, community partner relations, building community in the classroom, building student capacity, problem statement, project management, assessment of learning, and reflection and connection. This book provides clear guidance on how to implement successful learning focused service in higher education. The college faculty who contributed to this guide describe their real world experiences using problem based learning to achieve their course learning outcomes through service to the community. Each chapter in the guide addresses a particular component of PBSL explaining its importance, offering concrete tools, strategies, and tips for faculty and students, and sharing a case study of this principle in action.
$25.00 plus shipping
Facilitating Authentic Learning, Grades 6-12
A Framework for Student-Driven Instruction
There's no doubt about it: the Common Core has us scrambling. With all the pressure to accelerate instruction, how can we possibly find the time to encourage students to do some serious thinking? For Laura Thomas, the answer couldn't be clearer: through constructivist, experiential teaching methods. In fact, constructivist teaching is the single-best way to nurture the higher-order thinking so central to the Common Core.
Fusing the practical with the theoretical, Thomas offers a clear path for facilitating real understanding and real skill-building within a community of learners. Grade 6;12 teachers will learn how to:
Plan learning experiences that teach content and process at the same time
Assess students' development of 21st-century skills
Coach students to do the hard work of authentic learningwithout leaving them to flounder
Teach reflection techniques that help students process their experiences and learn from mistakes.
Featuring easy-to-follow graphics, sample lessons, and tools from practicing teachers, Facilitating Authentic Learning is an immediately practical resource that both beginning and veteran teachers can put to work in their classrooms.
$31.95 plus shipping
Frequently Asked Questions
 What does ACSR do?
The Antioch Center for School Renewal (ACSR) is the service wing of the Department of Education at Antioch University New England. We facilitate professional learning in support of improved teaching and learning and we provide workshops, institutes, and trainings on a variety of subjects at AUNE, in schools across the country, and internationally.
How long has ACSR existed?
Twenty-five years, though our name has changed a couple of times. We were originally known as the Critical Skills Program, then as Education By Design ©. In the UK and Scotland, we were known as the Critical Skills Programme.
Are you connected to other national and regional organizations?
Absolutely! Our current affiliations include Learning Forward (and its New Hampshire affiliate), the Association for Supervision and Curriculum Development (and its New Hampshire affiliate), the Coalition of Essential Schools, and the National School Reform Faculty. In addition, we work with the New Hampshire Department of Education and Phi Lambda Theta.
 Who is on the staff of ACSR?
Laura Thomas is the director of the program and does much of the workshop facilitation. ACSR also utilizes a number of experts who have particular skill sets and experiences on a range of topics. Peg Smeltz is ACSR's business manager and is the primary contact for logistical and registration questions.
What kinds of things does ACSR do?
Besides providing long-term support for schools engaged in large-scale improvement efforts, we offer one-day workshops and longer-term institutes both at AUNE and in schools across the country. Topics include, but are not limited to:
Social Media 101
Classroom Facilitation
Individualized Instructional Coaching
Alt 4 Support for Career and Technical Educators
Classroom Management & Instruction for Paraprofessionals
Creating Advisories that Matter
Engaging Students as Partners in the Redesign Process
Creating Independent Learning Plans for Diverse Learners
Building Lessons that Push the Envelope and Engage the Learner
Beyond Character Education: Supporting Students' Academic and Social Development
Creating and Assessing Extended Learning Opportunities Bringing the Real World into the Regular Classroom
Creating and Using Formative Assessments
Reflection as a Tool for Learning and Assessment
Using the Cycle of Inquiry to Improve Teaching and Learning
Leadership Coaching
Teachers as Learning Facilitators
Teachers as Coach: How, Why, and When
The Learner Centered Classroom
Redesigning Curriculum
Professional Learning Communities
Critical Friends Group Coaches Training
Critical Friends Group Coaching
What if my school needs something that isn't on the list?
Because we are connected with a number of regional and national networks, we have access to a number of experts with diverse skill sets and backgrounds. Contact us and we'll most likely be able to connect you with a skilled presenter on your topic.
How do I become a workshop facilitator or school coach?
Contact our office for details and requirements. We're always looking for new faces and ideas!
How do I find out what events are being offered?
We send out monthly e-mails describing upcoming events. Contact our office to be added to either our e-mail or mailing lists. Our current program is also listed on our website. Check back frequently since we update on a monthly basis.
How do I register for something?
You can find registration for all upcoming events on our website. In the table, find the event for which you wish to register. Click on the title and scroll to the bottom of the page to find the link to the online registration form for that event. If you're having trouble, contact our office for assistance.
How much do things cost?
While costs vary based on length of the event, number of participants, distance of travel, and longevity of the relationship between your school and ACSR, our standard rule of thumb for on-site workshops is $150 per hour plus mileage and, in some cases, lodging expenses. One day events held in Keene are typically less than $100 per participant. Contact our office or visit the registration page for details.
Can I get graduate credit for ACSR workshops and Institutes?
In some cases, though it varies by length of the workshop. Individual workshop facilitators will have registration information on the day of the workshop, if it is available. If graduate credit is available for the event, we will note that fact on the registration page of our website. Typically, special student registration for ACSR events cost $250-300.
What does my school need to do to join the Coalition of Essential Schools?
Joining CES is a very straightforward process. Visit www.essentialschools.org to learn how to become a national affiliate. Becoming a part of our regional network of schools involves registering with ACSR, participating in ACSR events when appropriate, and working within your school to make the Common Principles of the Coalition of Essential Schools a reality. Because every Essential School is different, we can help you to plan the specific activities and steps necessary to make that happen.
What does my school have to do if we join the Coalition of Essential Schools?
Being a part of the Coalition of Essential Schools is about a shared philosophy. It's not about a set of specific instructional practices or programs that a school will do. In fact, no two Essential Schools are exactly alike. If you're confused, we can help you figure out what will work for you your students, and your community.
What happens during a Critical Skills Institute?
A Critical Skills Institute is truly an immersion into a Critical Skills classroom. Under the guidance and leadership of master teachers, participating educators experience all dimensions of the model firsthand.
In the Institutes, educators explore problem-based, experiential, collaborative, and standards-driven learning. Over five days, they examine how these methodologies can be successfully integrated, focusing on the role of the teacher in designing curriculum, guiding students, and assessing performance. Participants develop the knowledge, skills, and dispositions needed to build and maintain a dynamic and responsive classroom.
How do I go about scheduling a Critical Skills Institute?
Critical Skills Institutes are offered in three ways: on-site during the summer, on-site during the school year, and on an individual basis during open enrollment workshops held in July at our Keene, New Hampshire Campus. On-site Level I and 2 Institutes are typically arranged by a single school or district and are supported through the year through external coaching by our master teachers and the internal support of professional learning communities, Critical Friends Groups, or on-site study groups. We also offer Level I and 2 Institutes during the school year, utilizing the existing in-service days scheduled by the district or school and supported by additional coaching between sessions. Finally, individual educators are welcome to enroll in our Keene Level I and 2 Institutes as either a first foray into the model or as a way of catching up with colleagues in already implementing schools. Visit our events page for more information or to register. If you're ready to arrange you own Institute, contact Laura Thomas at 603-283-2302. It's helpful if you know the dates that you'd like your institute to run.
How do I get a transcript for my ACSR course?
Students should request their transcripts 24/7 through www.getmytranscript.com via the National Student Clearinghouse.
School Change Research Report
Final Report on the Springfield, VT Professional Learning Project, 2009-2011
---
The Critical Skills Programme: rising above critical levels
The Critical Skills Program, an Overview with Peter Eppig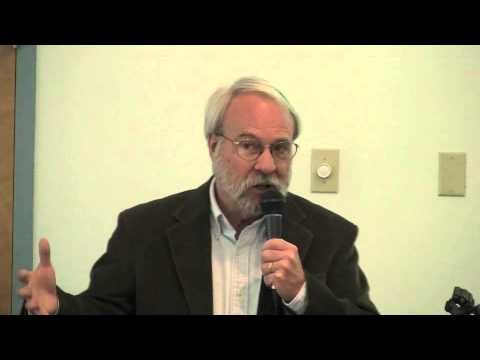 ---
Implementing Change in Instructional Delivery of Classroom Curriculum: A Phenomenological Case Study of Classroom Teachers Implementing A Problem-based Learning Approach in the Classroom by Maura Anne Hart
---
This research on the Critical Skills model provides data around the effectiveness of the model in a variety of settings.
Jersey Critical Skills Programme: An Evaluation (PDF 280K) by Professor E C Wragg, Dr. Caroline Wragg and Dr. Rosemary Chamberlin
An evaluation of the Critical Skills Programme in Jersey was commissioned by the States of Jersey Department for Education, Sport and Culture in September 2003. At that point over two hundred teachers had been trained over a period of two years and it was considered important to assess whether the programme was achieving its aims in providing learners with the skills, values and attitudes to become independent and interdependent life long learners in the 21st Century. Professor Ted Wragg led the evaluation team and he, Dr Caroline Wragg and Dr Rosemary Chamberlin conducted the evaluation over two and a half terms, completing the report in September 2004.
Based upon this report, the States of Jersey committed to training all teachers and Head Teachers on the island. Training was completed in 2010. Jersey eventually developed their own trainers to take the initiative forward.
An Evaluation of Assessment for Learning Initiatives in Jersey: Final report. by Judy Sebba (with Barbara Crossouard) for the States of Jersey
A 2006 evaluation of formative assessment work done on in Jersey by Kings College and how that initiative integrated with the teacher training done by Critical Skills. The study was conducted by the University of Sussex. Two extended research projects  by Barbara Crossouard (cited below) were conducted based upon this particular evaluation.
Copies of this report should be made by request to Mr. Cliff Chipperfield, Head of Evaluation and Standards
---
A sociocultural reflection on formative assessment and collaborative challenges in the states of Jersey by  Barbara Crossouard in Research Papers in Education, Volume 24, Number 1, March 2009 , pp. 77-93(17)
Abstract: Drawing upon data arising from an evaluation carried out for the Jersey educational authority, this article discusses the interaction of two professional development initiatives, formative assessment and critical skills thinking, bringing the two initiatives together from the perspective of Cultural Historical Activity Theory (CHAT). This allows the illumination of the power relations that are embedded within assessment practice and in consequence the importance of an instructional design that addresses these elements. After giving an overview of sociocultural learning theories and contextualising the research and the two initiatives in question, the article draws on the data to suggest the overlap between the mediating tool of a 'challenge' and the CHAT concept of an 'activity system'. It discusses the value of constructing a shared, collective focus (or object) for task activity; the authenticity and extended experiential nature of the task; the collaborative division of labour in the execution of the task and its assessment. Drawing upon the evaluation data, it is suggested that formative assessment might focus more strongly on extended task design, with the aim of creating spaces for student agency that is nevertheless in dialogue with curricular requirements. This also entails paying more explicit attention to the social positioning of teachers and learners, as well as amongst learners themselves, and ensuring that power relations are not glossed over in discussions of assessment regimes. In this respect the concept of an activity system seems potentially useful to teachers, not only researchers, in engaging with the complexities of designing classroom activities that support students' critical engagement and participation in different communities of practice.
Publication date: 2009-03-01
---
Evaluation of the Effectiveness of Teacher Assessments (PDF 81K)
---
Critical Skills Project – A Glasgow University Study
---
Education By Design Evaluation Research (PDF 123K)
---
Critical Skills in Action
See the 9 Characteristics in Action at the River Valley Technical Center, Springfield, Vermont (video)
Critical Skills Ambassadors
These teachers and administrators are more than happy to speak with you about their Critical Skills experience!
Kristin Anderson Merrimack Valley High School Penacook, NH High School Science Teacher – biology & anatomy & physiology kanderson@mv.k12.nh.us Level I Critical Skills Institute,  2010
Ruth Beaton AP Psychology, Honors Psychology, CP Psychology, Citizenship and Government Teacher Pentucket Regional High School rbeaton@prsd.org Level I Critical Skills Institute- 2010-2011 School Year
Alyson Bull 6th Grade Teacher Leverett Elementary School, Leverette, MA bull@leverettschool.org Level I Critical Skills Institute -2009.  Matriculated in the MEd program- Spring of 2010
Becky Davis 1st grade teacher Boscawen Elementary School, Boscawen, NH rdavis@mv.k12.nh.us Level 1 Critical Skills Institute Participant 2010
Dominic Dibenedetto 8th grade English teacher Keene Middle School in Keene, NH. ddibenedetto@sau29.org MED w/Critical Skills Concentration,  2008
Cindy Knight Math Teacher Springfield, VT High School cknight@ssdvt.org Level I Critical Skills Institute- 2005
Al Magnusson 8th grade science teacher Hampton Academy Jr. HS amagnusson@sau21.org and / or alan_magnusson@msn.com Level I Critical Skills Institute- 1994, Institute Coordinator for 14 years.
Mary Magnusson, High School English Teacher Sanborn Regional High School, Kingston, NH mmagnusson@sau17.org Level 1 Critical Skills Institute-1995;  Critical Skills Concentration in the MEd program- 2008
Denise McGrath Pentucket Regional High School Life Skills/ Special Education DMcgrath@prsd.org Level I Critical Skills Institute- 2011
Patty Myers Page School- Pentucket Regional School District Classroom teacher grade 3 myers@prsd.org Level I Critical Skills Institute- 2010- 2011
Celeste Dakai Frances C. Richmond School, Hanover, NH. Middle School Social Studies celeste.wilhelm@hanovernorwichschools.org Level I Critical Skills Institute- 2010
---